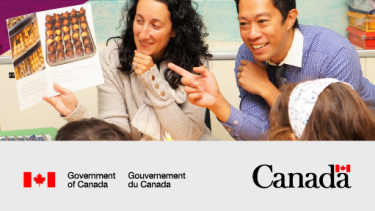 Nominations Open for 2024 Prime Minister's Award
November 2, 2023
Nominations are now being accepted for the 2024 Prime Minister's Award. This prestigious recognition celebrates exceptional educators across Canada. Since 1994, these awards have acknowledged over 1,800 outstanding educators who have gone above and beyond to create safe spaces for their students, continue to work hard to make learning fun and inspire the next generation to be bold innovators and creators.
The Prime Minister's Awards for Teaching Excellence honours outstanding and innovative K-12 school teachers in all disciplines for their remarkable educational achievements and commitment to preparing youth for a digital and innovation-based economy.
The Prime Minister's Awards for Teaching Excellence in STEM recognizes inspirational Science, Technology, Engineering, and Mathematics (STEM) teachers at the K-12 school level who keep students engaged in STEM learning and who help develop the culture of innovation that Canada needs today and in the future.
Eligibility Criteria:
Canadian citizens or permanent residents
Certified teachers at Canadian elementary or secondary schools
Minimum three years of classroom teaching experience (2.5 days per week)
Nomination Deadline:
January 11, 2024
Recipient Benefits:
Certificate from the Prime Minister
Promotion of their best teaching practices
National recognition for their contributions to teaching excellence
The Abbotsford School District is no stranger to these accolades. Several teachers from the district have received this esteemed award, including Joanne Weatherby from Rick Hansen Secondary, Karen Bowater from WJ Mouat Secondary in 2021 and Nerlap Sidhu from Eugene Reimer Middle in 2022.
To learn more about the 2024 Prime Minister's Award, visit the Government of Canada website.