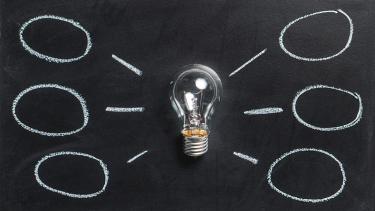 About our Career Centre and Counsellor 
Planning for your future is usually a difficult task, but a most important one.  The Career Centre is a good place to find information, ideas and resource materials.  Students are welcome to visit in the Counselling/Career area before school, at lunch time or after school any day.  We know that your in-class time is important to you, so we will do our best to meet with you during non-class time hours.
Careers & Transition Counsellor: Mr. Chris Hague:  Chris.Hague@abbyschools.ca
Abbotsford School District Career Programs has a new website and video for your schools students and parents to access.  Career Programs are available for all SD 34 students and are tuition free. These 12  Career Programs should appeal to all types of students and are available in the areas of Technology, Trades, and University Transition .
Students and Parents should visit the new Career Programs Website and watch the short video link: http://www.youtube.com/watch?v=ByZhXRPw4x8 for more information.
Would you like to work as an Electrician, in Construction, Auto Mechanic, Professional Cook etc. while you are in high school? Stop by today and see what is available to you and to register. Students may visit the Hansen Career Centre for information concerning Police, Fire, Hospital Academies, Trade Apprenticeships, and Post Secondary Counselling/Advising. Ms. Myers is the Career Advisor/Apprenticeship /Work Experience Coordinator for RHS and can be contacted by michelle_myers@sd34.bc.ca.
 Other areas of information include:
Work Experience 12 (earn 4 credits from working)
UFV Animation Program
Volunteer opportunities – police, fire, hospital, schools (earn 4 credits)
Apprenticeships (starts working in the trades – earn a scholarship)
Joining our RBS Co-op program where students can work a semester
Post secondary advice/assistance
Enter into a district program (hairstylist, cook, electrician, welding, construction, landscaping, operating heavy equipment, auto mechanics, and animation new media

exploring your career options
completing your GTP
scholarships
post-secondary questions
volunteer opportunities
peer tutoring
training in a skilled trade
finding a job
fabulous opportunities
District Career Programs offered to Abbotsford School District students:
Animation Arts
Architectural Drafting
Applied Business Technology
Automotive Service Technician
Carpenter - Green Building Program
Cook ( Professional )
Dairy Production Technician
Electrician Foundations
Hairstylist
Health and Human Services (university transition )
Heavy Equipment Operator
Horticulture - Production/Landscaping
Welder Level C