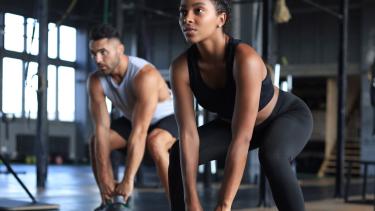 Athlete Performance Academy
Are you an athlete?
The Athlete Performance Academy (APA) is an athlete development academy that is not sport specific. This means that athletes from all sports can work towards a holistic development that encompasses all aspects of what it takes to be a high-level performer. The APA is designed around current research and methods. The participants in APA will get unparalleled expertise from the academy staff and from local experts from the fields of physiotherapy, chiropractic, nutrition, sport psychology, exercise physiology and university level coaching. This academy is a 40-week program that runs Mondays and Wednesday's at 7am. The total cost to the athletes is $850 + GST and includes a Polar H10 Heart Rate Monitor. 
"Athletes need durable bodies that move really well to perform at a high level" ~ Yoshia (APA Founder)
"Had I known that lifting weights and doing things outside of my sport would have helped me win, I would have done it was sooner!" ~ Amber (Canadian National Team Wrestler)
"Athletes are missing a holistic approach to their development, if they can get this before coming to the next level, they will be way ahead" ~ Al (Head U-Sport Basketball Coach)
"Skills that you learn in this program are vital to a university athlete" ~ Amanda (U-Sport Athlete)
Expert Coaching 
Academy founder, Yoshia Burton, B. Kin is an expert in athlete development. He has worked 16+ years in university basketball, is the head strength coach for the Fraser Valley Bandits, has experience working with athletes of all levels across almost all sports, owns two Innovative Fitness locations and founded one of the largest club basketball programs in the Fraser Valley. Yoshia has been learning and training his whole life to deliver a program like this one.
APA is an academy designed to develop athletes at all levels in all sports.
Following the most current research the Athlete Performance Academy is athlete specific, but not sport specific. This academy is built to help athletes develop a framework of strength, durability, positive psychology and all the tools required to be a high performing athlete.
Interested in joining an exclusive club of high performing athletes?  Complete the application below and submit to Mr. Cairns.